Solar On Grid System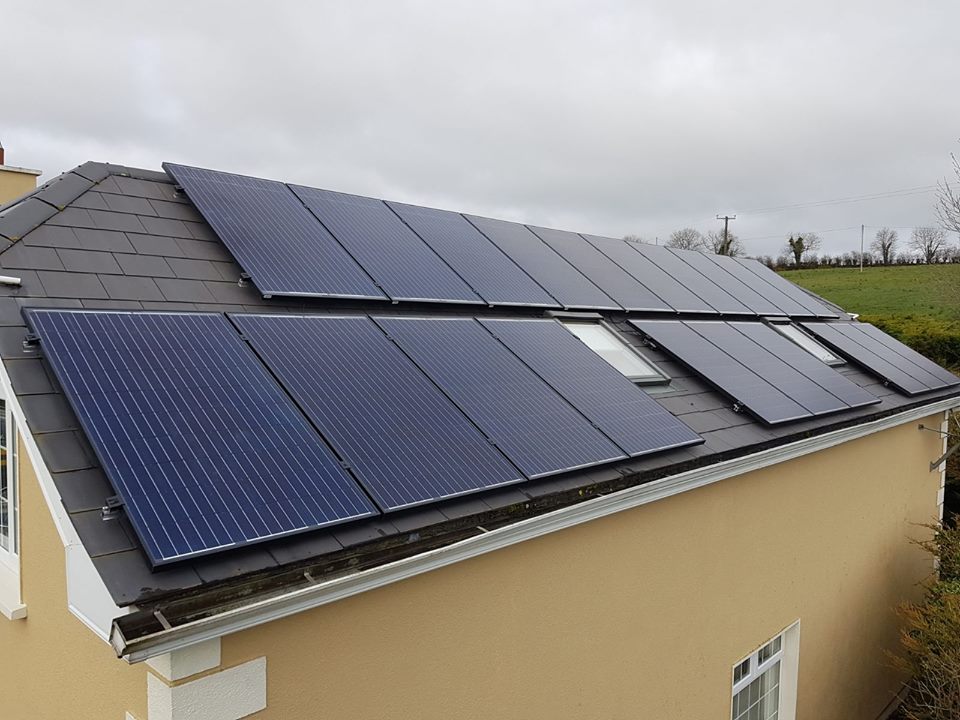 What is a solar on grid system like?
A basic solar on grid system, or photovoltaic system as we call, consists of solar panel,solar on grid inverter, solar racking, solar dc/ac cables, solar breaker box and bidirectional utility meter, and some accessory connectors.
How does it work?
The solar panels capture sunlight and produce dc power, which is converted to be ac power for home loads. In this process , no battery needed, the system first satisfy home loads power consumption in the daytime, surplus energy,if any, will be sold or credited back to the utility, that's why some houses have monthly negative utility bill.
What is its benefit?
1. It help reduce electricity bill, the solar power uses free solar energy to produce electricity, you can not only use power to cover home loads power use, but also sell surplus power back to the utility, a properly designed solar system with reasonable price runs ROI short as 4-6 years, a pv kit will work up to 25 years, it would be a golden hen for you actually.
2. It help keep world clean, the pv system produces power not like burning coal or fuel, it gives no emission of air pollutants, with more solar installation, less coal would be used , blue sky and clean water can be expected.
3. It requires little matainence, as no battery needed, no moving parts involved, a photovoltaic system requires no much matainence and features high safety, just remember to keep it clean.
Questions asked before installation of solar
1. Is the utility power stable? Make sure the city power is stable or few brownout happen, as the solar on grid system would stop working when city power cut off , it will enter is-landing protection to protect line workers. If brownout is frequent, off grid system is recommended.
2. What is the local utility net metering policy? Many countries have issued Energy laws to support solar, solar is encouraged, the utility will buy back excess pv power at a certain rate , if there are cases solar net metering is not allowed, there is another option ----solar grid system with limiter.
3. How much space available for pv installation, a standard solar panel (e.g 270w, size 1640*990mm), a 5kwp system normally requires 40-60 square meter, please contact us for detailed calculation based on the roof type,angle and surrounding environment.
4. What kind of grid type you have, 220v or 380v, single phase or three phase ?
5. What is your daytime power consumption?
We offer design according to your power consumption / electricity bill / roof type/roof structure ,feel free to contact us.
Displaying 1 to 7 (of 7 Solutions)