Wind Solar Hybrid Streetlight System
System Description:

● wind solar hybrid street lighting system is a smart green system totally in-dependant of grid power.
● the streetlight hybrid system consists of wind turbine and solar panels, LED light, deep cycled batteries,smart controller, streetlight pole, and connection cables.
● LED streetlight, makes wind and solar energy complementary, the combination of renewable sources on a LED lamp together with battery storage ensures constant power supply.

● Thanks to the smart controller software, each streetlight can be remotely monitored.
Advantages:
● stable, combination of wind and solar, complementary energy source
● safe, the wind solar hybrid streetlights use low voltage LED, 12v or 24v,no risk of electric shock.
● Convenient, installation easier, no cable excavations,no pipes laying,better roadside positioning.
● cost saving, a lot of traditional electric light installation work is saved, such as the excavation of cable trenches, the laying of hidden pipes, pipeline threading, back-filling and other basic projects, at the same time, a large number of electrical equipment such as transformers, distribution cabinets, distribution boards is saved.
● flexible customization, daily lighting time, lighting luminance, back up days etc can be customized.
● wide application, it can be applied in remote villages, desert land, grass land, high way street, island lighting, forest, communication base etc
Components introduction
● Wind turbine
300w,400w,500w,600w wind turbine/wind generator ,12v or 24v, low wind start up , strong wind survival, manual braking or electronic auto-braking available, beautiful running.
● Solar modules
Mono or poly solar panels, various size available, 100w,150w,200w,250w etc, 25 years lifespan.
● Intelligent controller
Remote control, light/time control available, protection against over-discharge,over-charge,over-loading,under-voltage etc, some controller integrate boost function, for example,when output of wind turbine and solar panel is between 12-24v, it can boost to be 24v to be utilized.
● Battery
Deep cycle battery, AMG lead acid / Gel / Lithium etc, maintenance free
● LED lamp
12v , 24v, low power consumption, match luminance with different pole height.
● Pole
Galvanized pole, anti-rust, anti-salty, different light arm design, different height available.
Recommended Application

● Municipal Street, residential streets, country road, parking lots, landscape lighting, roundabouts, camp site, campus,island, forest,communication site.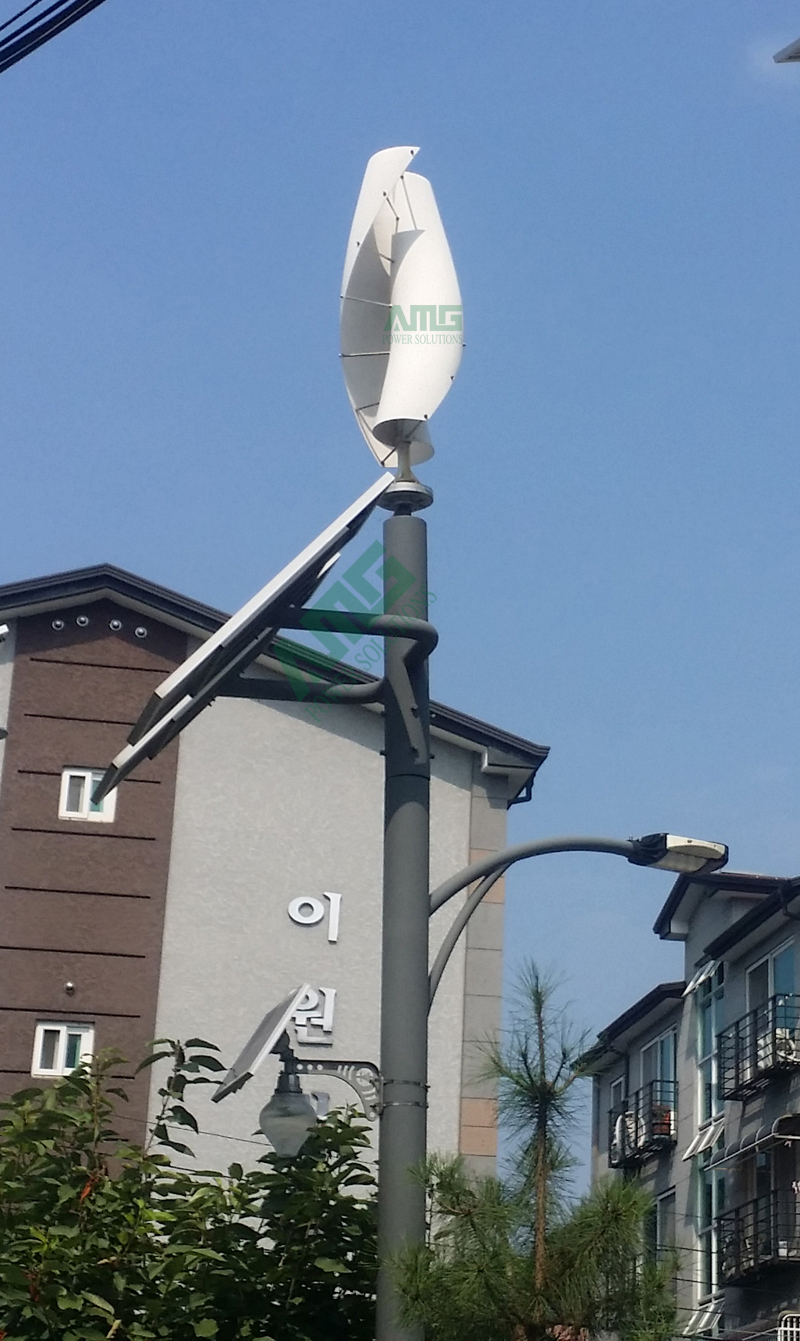 Displaying 0 to 0 (of 0 Solutions)